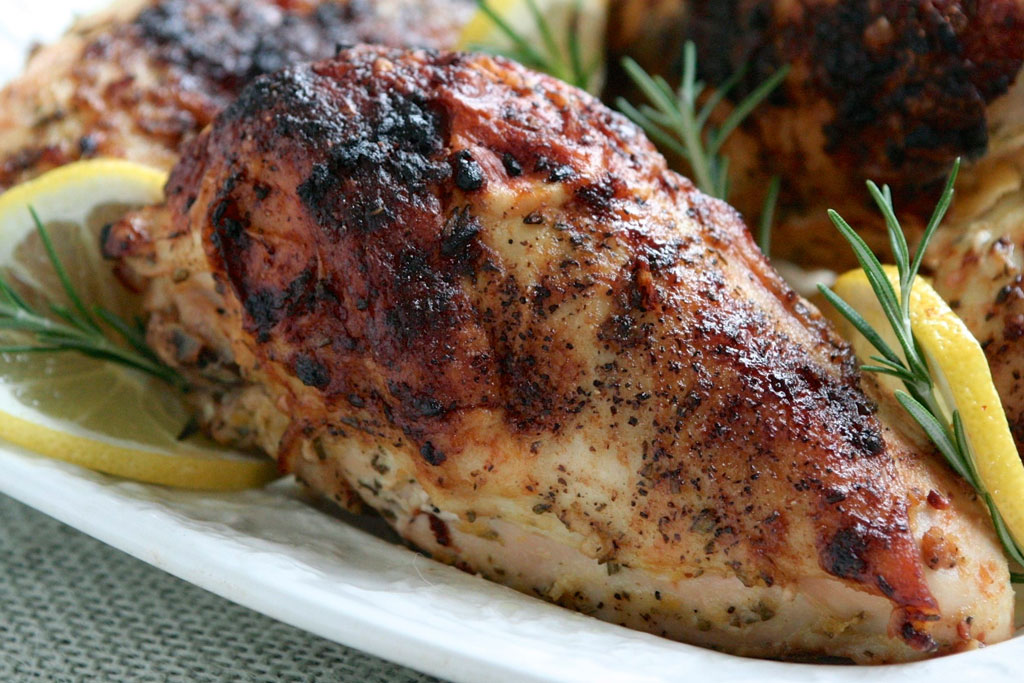 Serves/Makes (?)
Preparation time:
Cooking/Baking time:
Ingredients:

1 whole chicken, washed and dried
1 tbsp rosemary
Salt to taste
1 tbsp olive oil
2 cloves garlic
Freshly ground black pepper to taste
1 tbsp butter
2 bay leaves
2 spring rosemary
6 garlic, unpeeled
3 kaffir lime leaves, crushed (optional)
Zest of 1/2 Kaffir Lime (optional)
1 lemongrass, smashed (optional)
Method:
Pound the rosemary with the salt. Add the garlic and olive oil and pound again. Do not have to be too fine a paste. Add the black pepper and butter.
Rub this mixture all over the chicken including inside the cavity and in between the skin and flesh of the chicken.
Stuff the cavity with the bay leaves, rosemary, garlic, kaffir lime leaves and zest and lemongrass.
Bake in the oven at 180°C in a baking dish for 1 hour.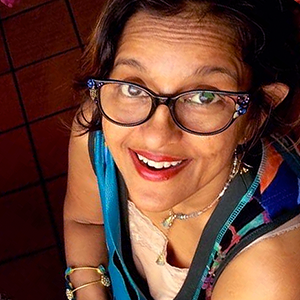 Ruqxana Vasanwala
Hi! I'm Ruqxana. Food Docent. Cat Lover. Personal Chef. Food Sorceress at Cookery Magic. And your teacher when I see you in class! 🙂