Miso Soup with Tofu and Wolfberries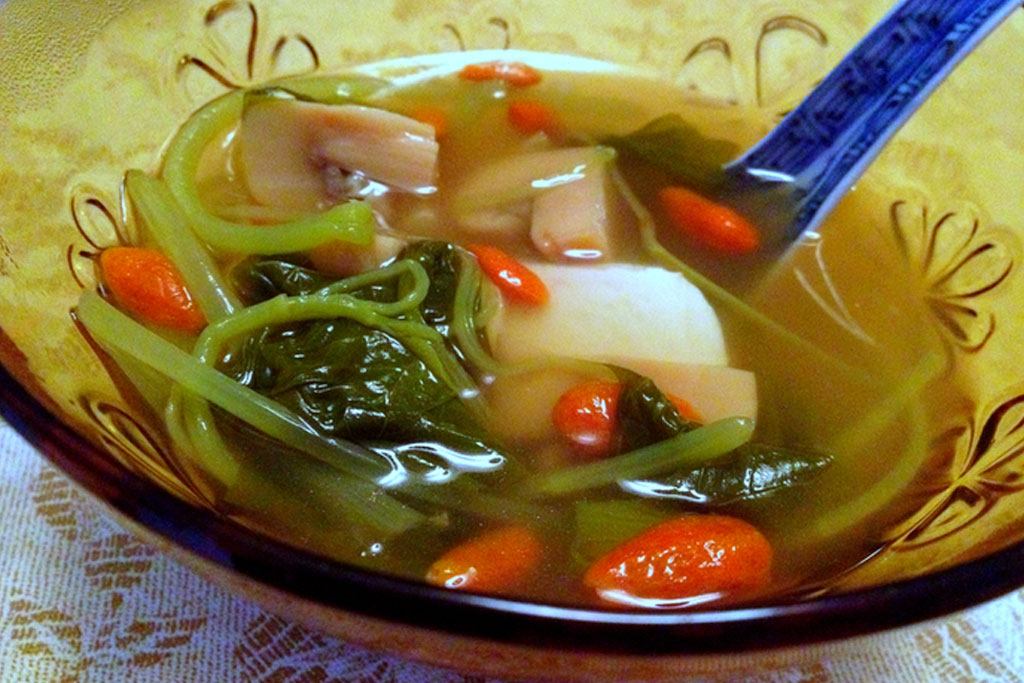 Serves/Makes (?)
Preparation time:
Cooking/Baking time:
Ingredients:
3 cups dashi stock (recipe as per below or buy the dashi stock cube to make dashi – but nothing like freshly made dashi)
1 tbsp wakame seaweed, torn
1- 2 tbsp wolfberries
2 tbsp miso paste
100g silken tofu
1 tbsp spring onion, thinly slices
Method:
Place dashi stock into pot on medium heat and bring to boil.
Lower heat and add the wakame seaweed and wolfberries and let it simmer for 3 minutes and turn off flame.
Place the miso paste in another bowl and add about 1 tbsp of the hot stock and stir to mix. Add more stock to make it into a pouring consistency.
Gradually add the miso paste into the pot of stock and stir. Add the tofu and serve with the spring onions sprinkled in it.
You may season to taste with soy sauce and Japanese chilli powder or oil.
Dashi (stock)
Ingredients:
10 cm square of konbu , cut into 4 equal pieces
4 cups water
¼ cup cold water
10g bonito flakes
Method:
Wipe surface of konbu with a damp kitchen towel.
Place water and konbu into pot on medium heat.
Remove konbu just as the water is about to boil.
Add the cold water and bonito flakes. Bring to boil and turn off flame.
Let the bonito flakes sink to the bottom of the pot and then strain the liquid. Use as required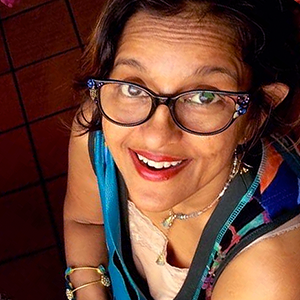 Ruqxana Vasanwala
Hi! I'm Ruqxana. Food Docent. Cat Lover. Personal Chef. Food Sorceress at Cookery Magic. And your teacher when I see you in class! 🙂