French Beans in Coconut Milk Gravy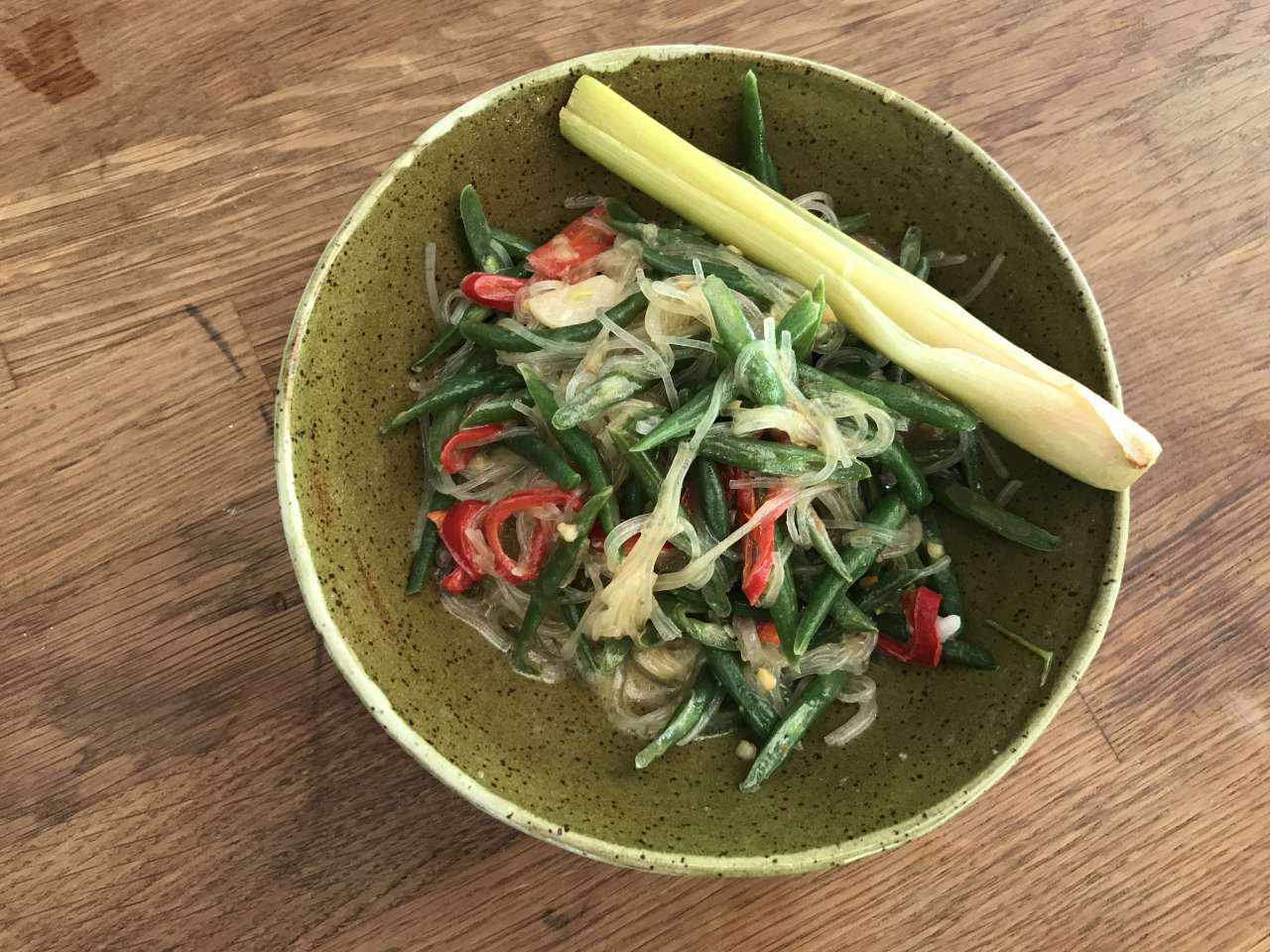 Quick and easy vegan dish, which is delicious and inexpensive.
I like cooking this French beans dish when I don't have much time and want something simple and not too rich. It is a light dish. It is served with rice but it can also be served as a soup – you just need to add more coconut milk and water. I would add a little lime juice at the end if I was making it as a soup. Remember to taste your dish and adjust the salt, chilli and coconut milk to your taste. Always start with less as you can built up the flavours.
When frying the shallots, garlic and chilli, don't use high flame as you may burn the garlic. Add more chillies if you like it hot and you can eliminate it if you want it very mild. Without chillies, it become suitable for children.
Use any other vegetables instead of the french beans such as carrots, cabbage, spinach. You can also have a combination of vegetables. Tofu, mushrooms also works well. Skip the glass noodles if you don't have as it  does not change the flavour but adds texture.
It is both a main and side dish because you can have on its own with rice as your main meal. It becomes a side dish when you serve it with several other dishes with rice.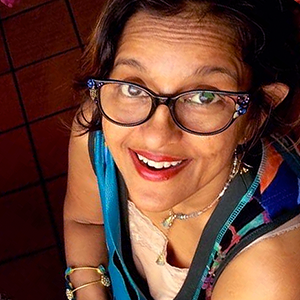 Ruqxana Vasanwala
Hi! I'm Ruqxana. Food Docent. Cat Lover. Personal Chef. Food Sorceress at Cookery Magic. And your teacher when I see you in class! 🙂