Stir Fried Black Pepper Udon Recipe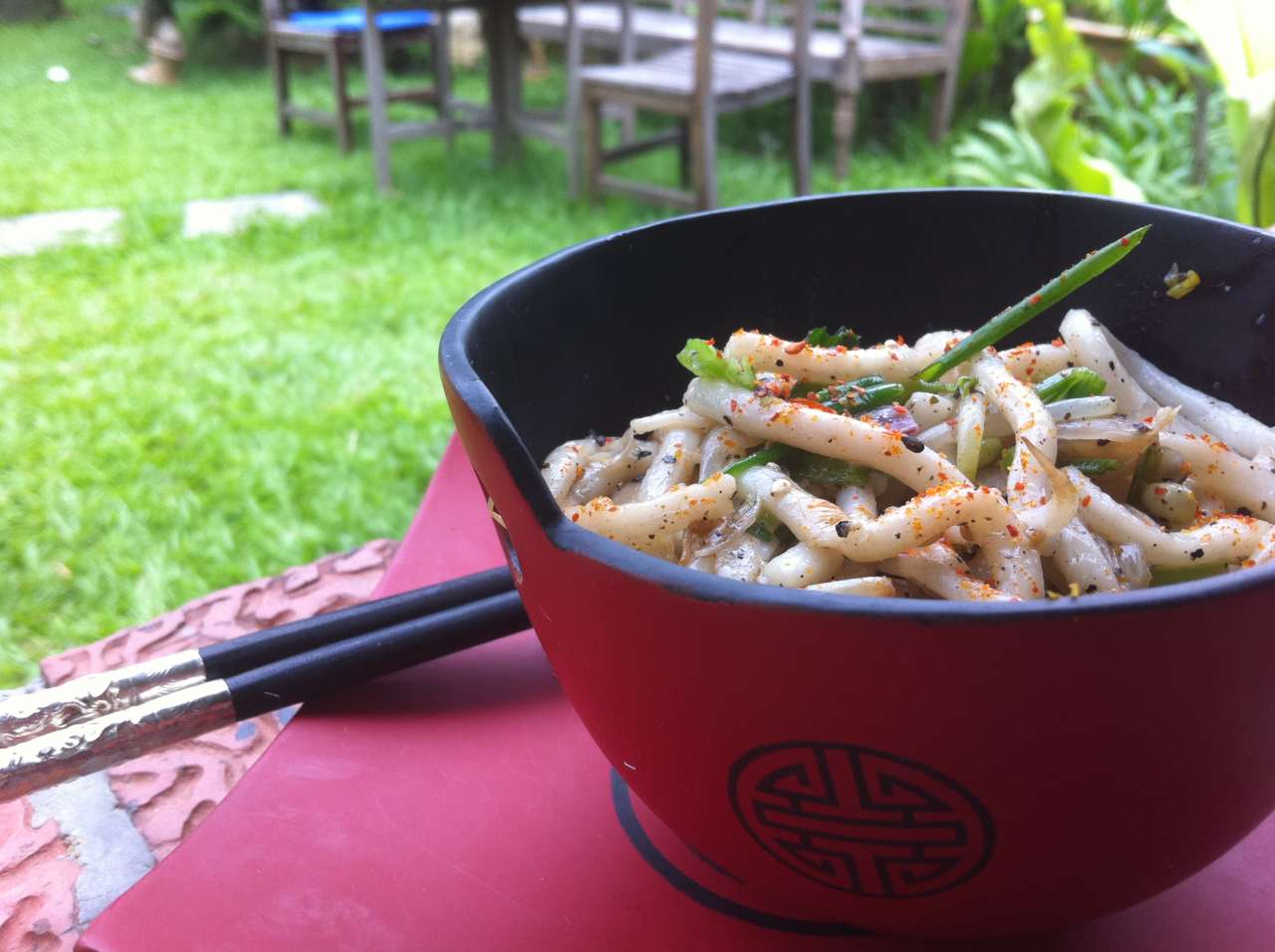 Easy To Cook Black Pepper Udon Recipe
My Black Pepper Udon dish is my version of the Japanese Udon in a clear broth. Everytime I go to a Japanese restaurant, I always order the Udon dish as I love the chewy texture of the noodles.
Here I have decided to do a stir fry using black pepper as the prominent ingredient. It is so easy to cook and you can find most of the ingredients in a supermarket. Do give it a try.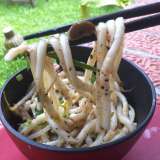 Black Pepper Udon Recipe
Serves 4
Preparation time: 15 minutes
Cooking time: 10 minutes
Ingredients:
1-2 tbsp black peppercorns, dry roasted and pounded (see note below)
600g udon
2 tbsp oil
½ tsp salt
1 onion, sliced
4 garlic, chopped
1 red chili, sliced
1 leek, sliced
8 small portobello mushrooms, sliced
24 pieces snow pea
150g bean sprouts
3 tbsp teriyaki sauce
4 tsp sesame oil
2 sprig spring onion
1 sprig Chinese celery, chopped
Chili flakes for seasoning
Sesame seeds, dry roasted
Method:
Blanch udon in hot water. Set the udon aside.
In a wok over medium heat oil. Add 1/2 tsp salt and stir-fry for 10 secs. Next comes the chili, garlic and leek and stir fry for 3 minutes.
Throw in half of the black pepper, portobello mushrooms, snow peas and continue stir-frying for about 3 minutes.
Next add the bean sprouts and stir-fry for another minute.
Add the udon noodles, sesame oil, teriyaki sauce, the remaining black pepper and salt.
Stir-fry for 1 minute, turn off the heat and add in the Chinese celery, spring onions and sesame seeds.
Sprinkle with chili flakes if you like it spicy, and serve.
Food Sorceress Note:
Dry roasting pepper:  On medium heat, dry roast pepper with constant stirring until it starts to crackle and move. Use a mortar and pestle and crush the black pepper when it is still warm. Keep it coarse.
Add water or stock to the noodles if it gets too dry while cooking
Serve immediately as it taste best freshly cooked.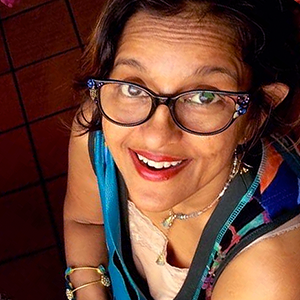 Ruqxana Vasanwala
Hi! I'm Ruqxana. Food Docent. Cat Lover. Personal Chef. Food Sorceress at Cookery Magic. And your teacher when I see you in class! 🙂