Black Pepper and Strawberry Scones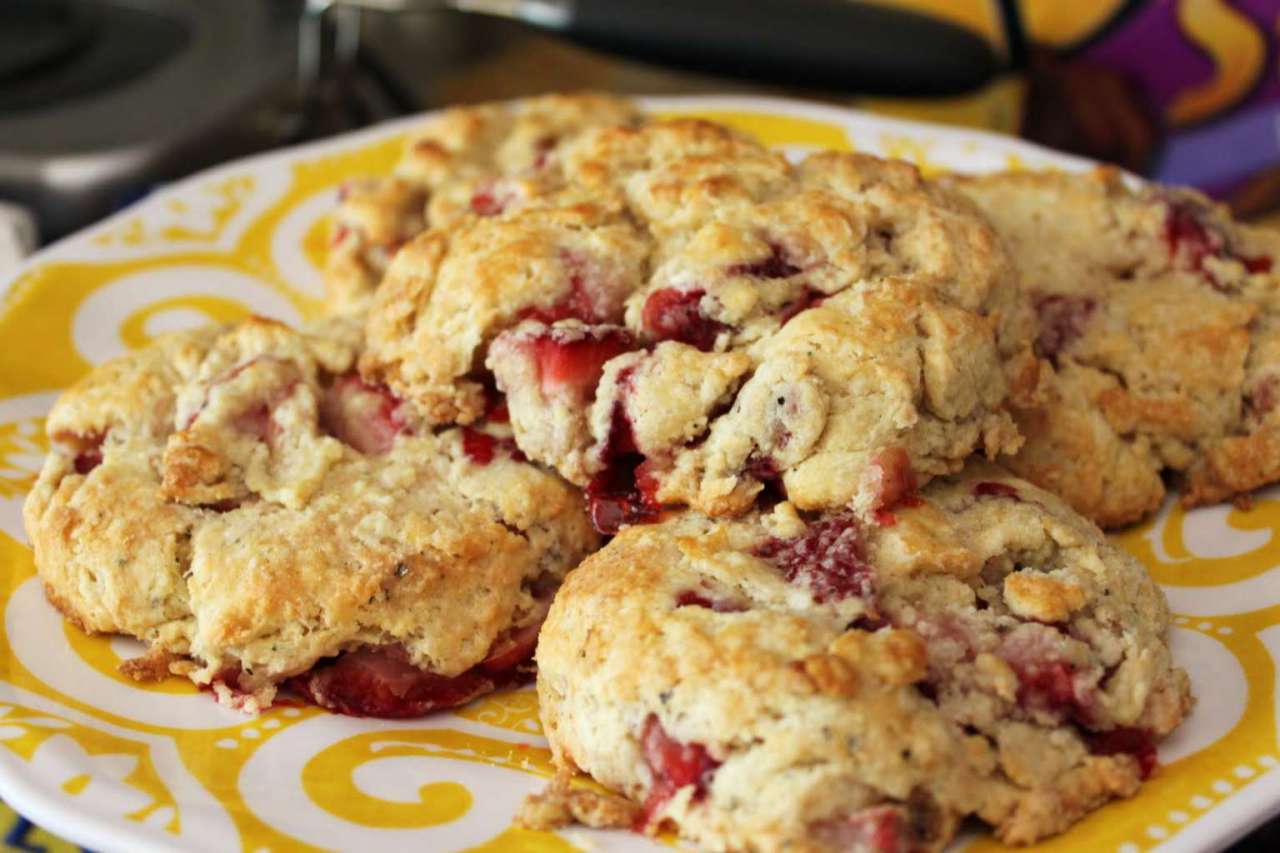 Makes 8 Scones
Preparation time: 15 minutes
Cooking time: 20 minutes
Ingredients:
2 cups plain flour
¼ cup light brown sugar
2 tsp baking powder
1 ½ tbsp black peppercorns, coarsely pounded
½ tsp baking soda
½ tsp salt
75g cold unsalted butter, cut into small cubes
⅔ cups yoghurt
1 tsp vanilla
½ cup strawberries, chopped
1 egg, beaten
brown sugar for sprinkling
Method:
Preheat the oven to 180°C.
In a large bowl, mix together the flour, sugar, baking powder, pepper, baking soda and salt.
Using your fingertips, rub the butter into the dry ingredients until the mixture resembles breadcrumbs.
Add yoghurt, vanilla and strawberry, mix until it forms a dough. Do not overmix.
Divide the dough into 8 equal balls and pat it down to 2cm thick.
Place the scones on a baking sheet. Brush the tops with the beaten egg, and sprinkle with brown sugar. Bake for 20 minutes, or until golden brown. Cool slightly and serve.
Food Docent's Note: You can substitute strawberries with other berries such as raspberries, blueberries and blackberries. If you do not eat eggs, use milk instead for glazing.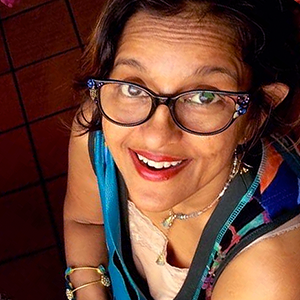 Ruqxana Vasanwala
Hi! I'm Ruqxana. Food Docent. Cat Lover. Personal Chef. Food Sorceress at Cookery Magic. And your teacher when I see you in class! 🙂